1989 Mazda RX-7
This was a fantastic car to work with. Most of this car was garage built by the owner, whom has excellent attention to detail.
The original intention for this car was to make a mildly fast sleeper out of his convertible RX-7...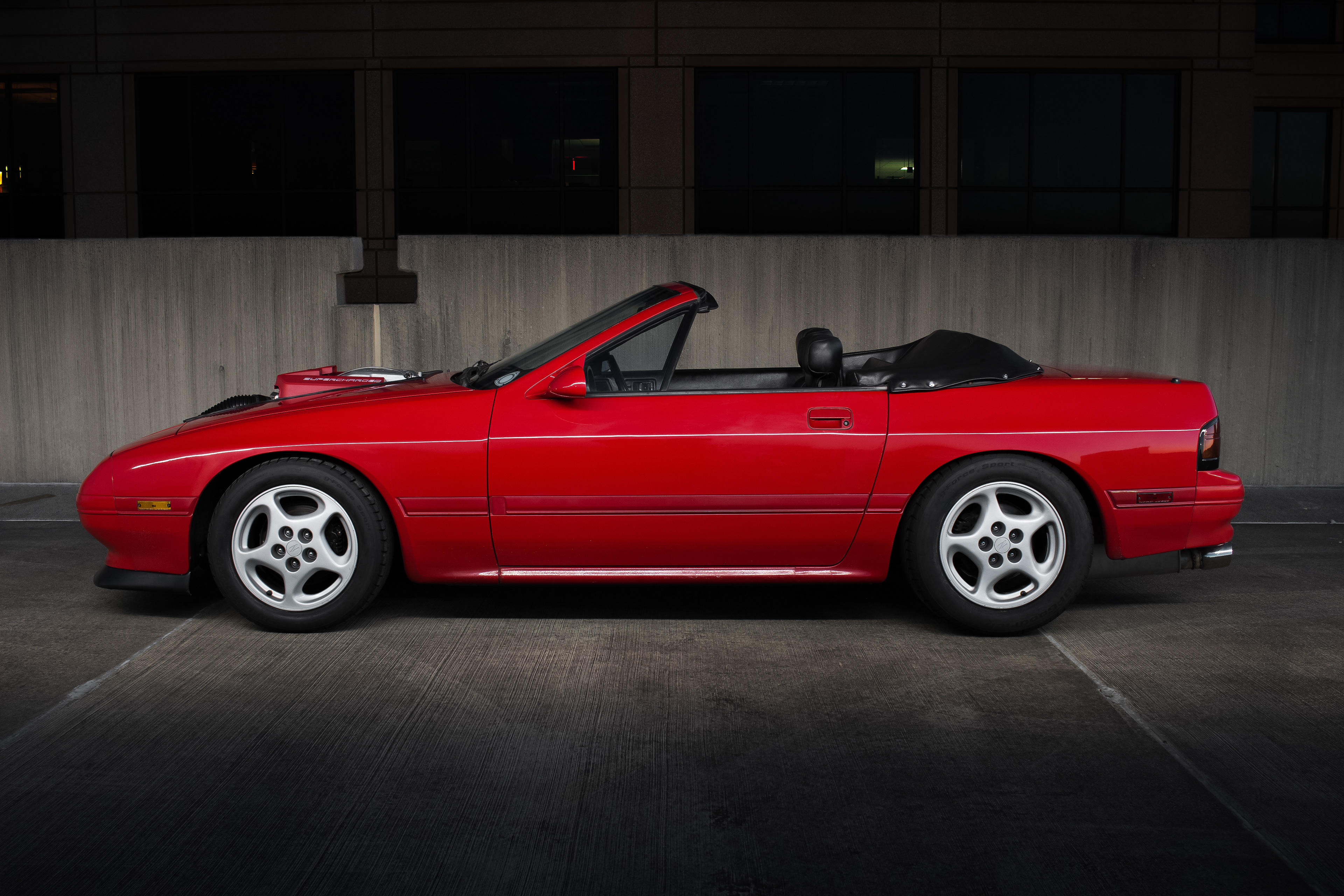 That idea went out the window when he got a stellar deal on a LSA blower setup..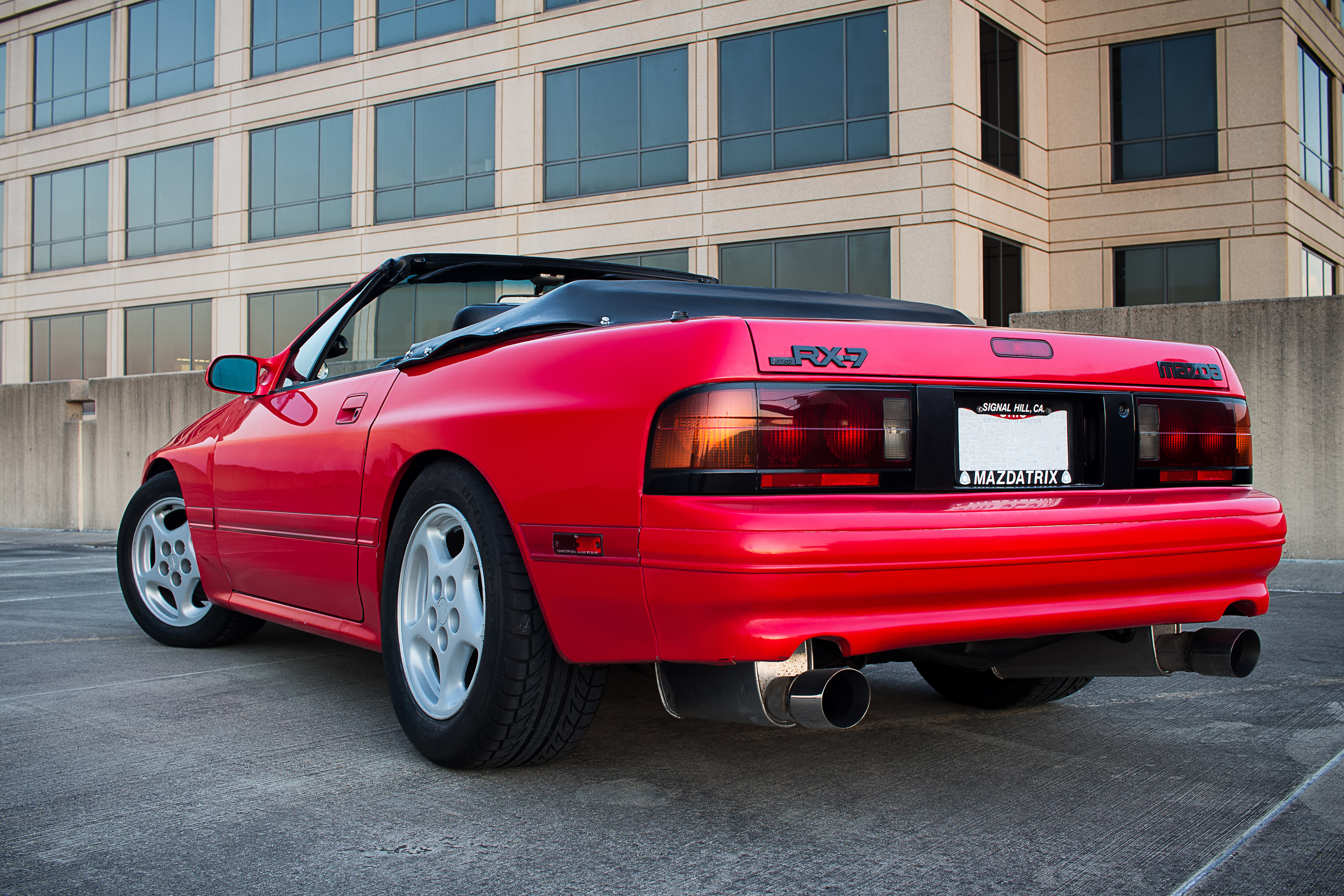 He even kept the aftermarket Rotary engine exhaust from Racing Beat.